Best Home Wiring
Using Newest Fiber Optics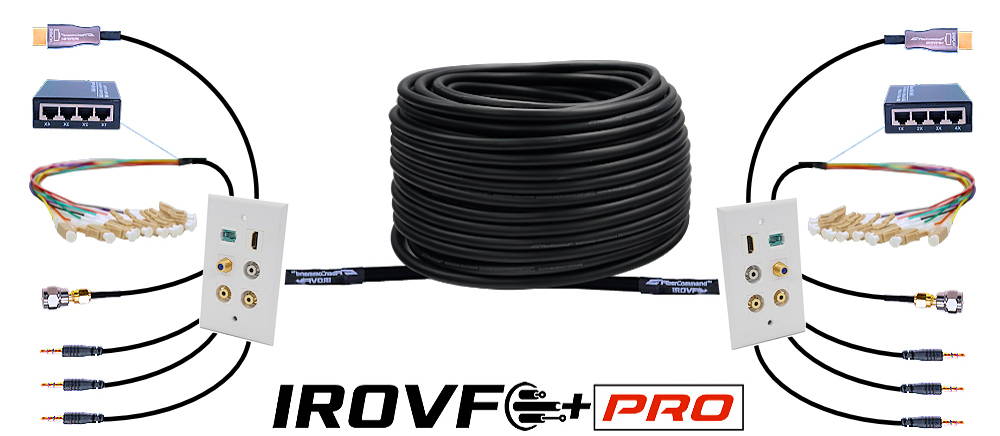 Fibercommand IRO-V-F is the Newest Integrated Fiber Optic HDMI 2.1 Cable, specifically designed to wire homes with all the ultimate ultra-speed signals such as gigabit fiber internet, 4K/8K TV Streaming, Gaming, VR Virtual Reality, On-Line AI, and more, all in one cable, eliminating the need for multiple CAT-6 cables which not only cannot deliver the needed speed but also requires extra adapters to convert the signals.
With IRO-V-F Integrated Fiber Optic Home Wiring Cable all signals are pure uncompressed, converted between fiber and electric through the included fiber plugs, so no extra converters are needed as well no power, simplifying the installation.
The IRO-V-F Fiber Cable is indestructible with 12 strands of armor kevlar strands inside, you can pull through walls, conduits, residential & commercial rated.
HDMI Ends are snap-in detachable from the main cable, to pass the cable anywhere without damaging the HDMI, as well replaceable at any time in case of need without need to remove the cable.
Best 4K 8K Smart TV Setup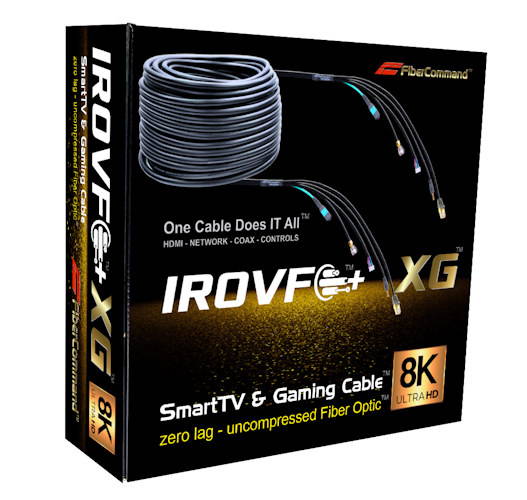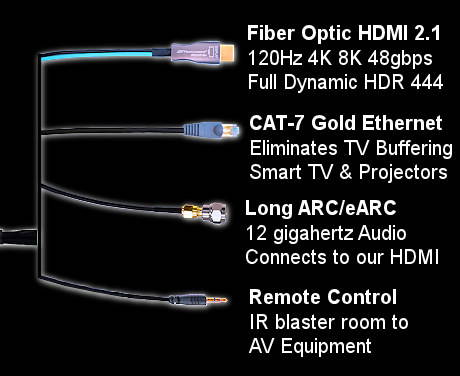 Judges Quote:
True uncompressed 4K 8K experiences are achieved with fiber solutions. FIBERCOMMAND provides solutions to challenges integrators have struggled with for years as they look to transport a variety of signals within local environments