Best TV to Receiver Setup
I-R-O-V-F Fiber Cable
Pure Ultra Speed 4K 8K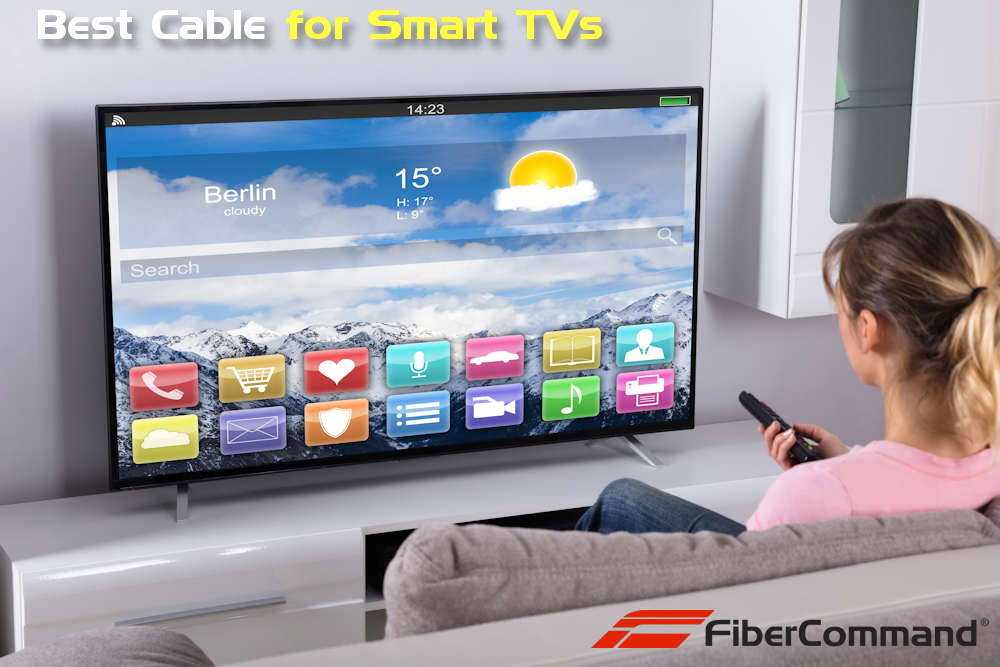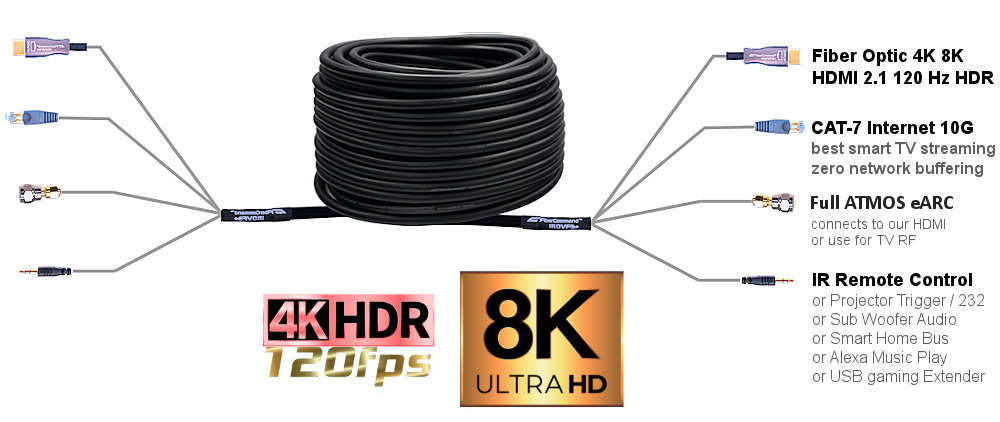 IROVF is the Game Changer in AV.
No Compression, No Loss, No Lag.
No Programming, Simple To Install.
Use With AV Receivers, Matrix, TVs

No HDMI cable or extender can do.
The Most Complete Smart TV Setup
- Ultra Speed Internet Streaming
- HDMI 2.1 HDR 4K 8K ARC eARC CEC
- Remote Controls & Triggers
All In One Ultra-Speed Fiber Cable

Our Fiber Optics delivers 120Hz 4K 8K
where extenders stops @ 10giga CAT-7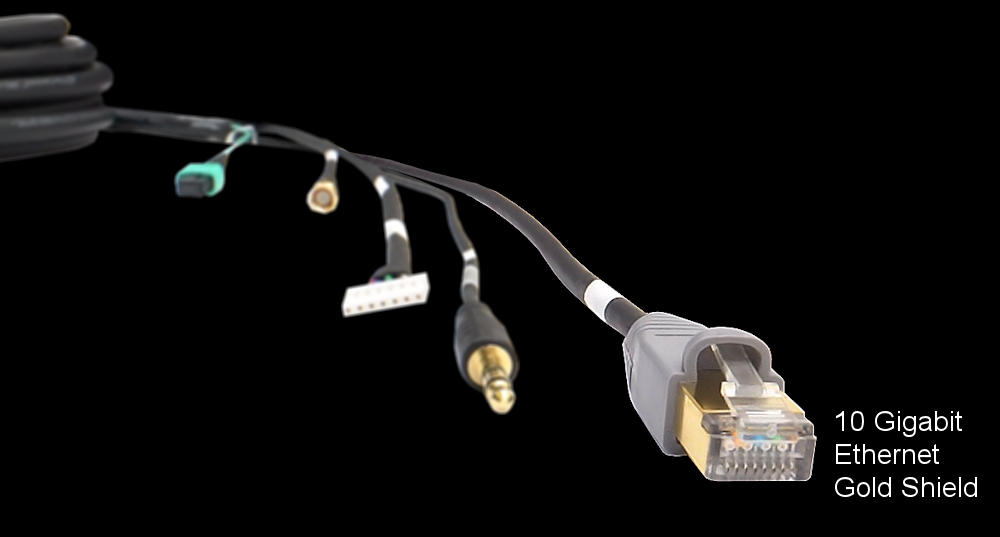 Connect to Internet @ Ultra Speed
Play Movies in 4K 8K HDR Vision
Play Gaming with No Network Lag

All is included!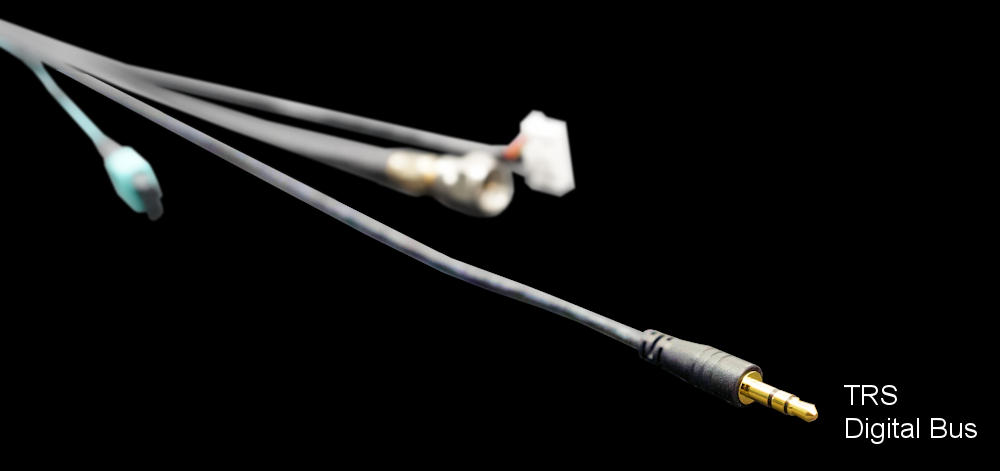 Eliminates Multiple Cables
TRS Link for:
Infrared Control - Room TO Equipment
Or
AV Receiver Remote | Aux Audio to/from room | Sub-Woofer Audio | Sound Bar Aux Audio | Alexa Music | Smart Home Control Bus | Audio | Spdif | Data | 232 | 485 | Bus | GPI | Any Bi-Directional | Anything...

Exclusive Removable HDMI to pass the Main Cable in Walls or Any 1/2" Conduits without damaging the plugs
Connect To AV Receivers
or to Any Other Source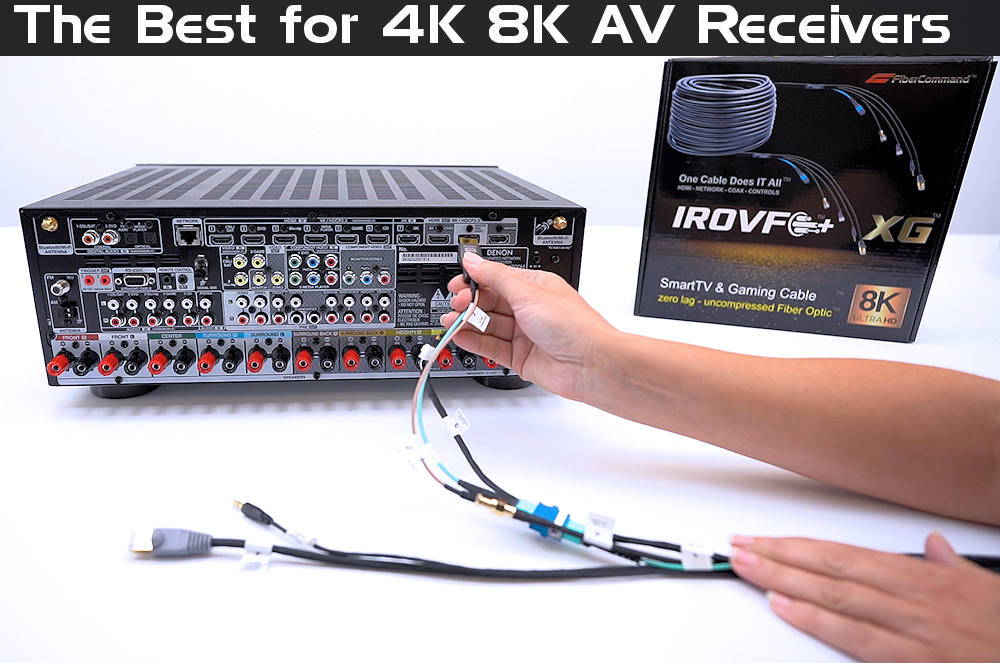 Complete 4K 8K AV Receivers Connections
Up to Full HDMI 2.1 Dynamic HDR
ARC/eARC for perfect projector sound
CEC for Universal Remote Control
and Full VRR ALLM 120Hz for gaming

IR & Triggers to the Room
All Included! - No extra cables
Play Best Full Speed On-Line 4K 8K Games
No lag - No Delay - No Frames Loss
Direct or Via Wall Plates
Connect direct or via Wall Plates.
Works with regular Keystone Wall Plates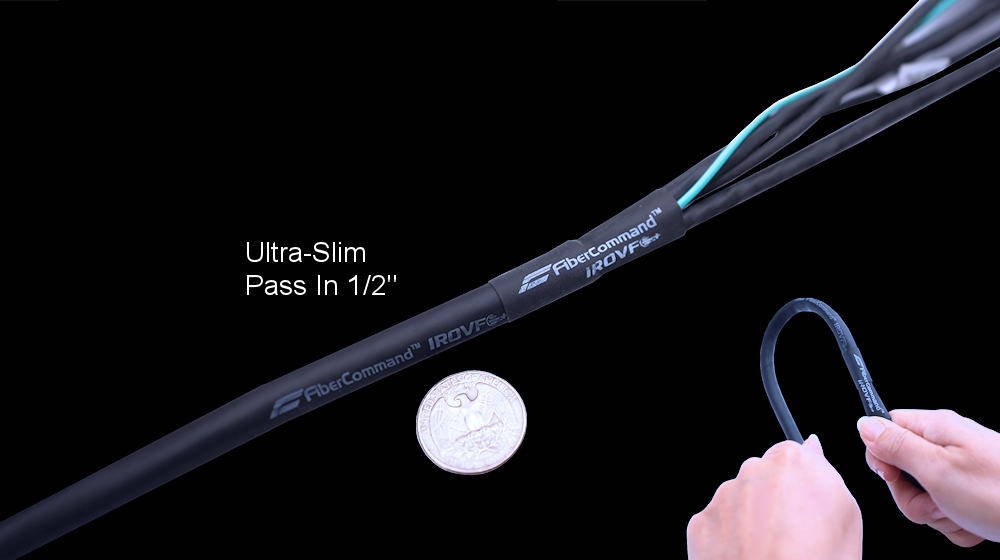 The Best Fiber Optic Quality
Most Complete Connections
ONE Cable Does It All
Install Your Smart TV
With the Best 4K 8K Quality