Home Theater Projector Setup
Best Projector Connection
using Newest Fiber Optics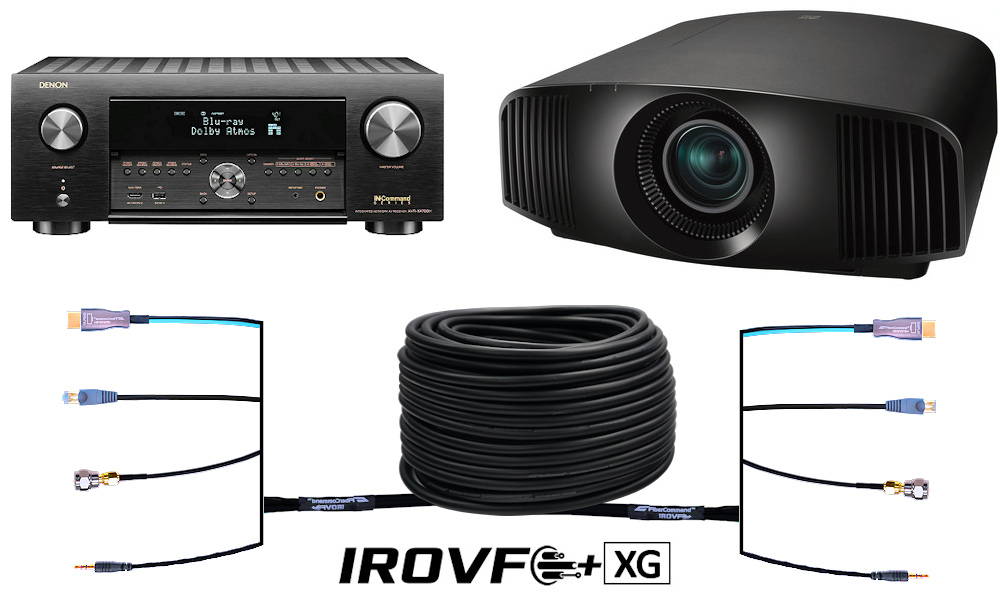 Fibercommand IRO-V-F is the Newest Integrated Fiber Optic HDMI 2.1 Cable, specifically designed to maximize the performances of 4K 8K Home Theater Projectors, delivering absolute Best picture & sound quality together with zero-loss internet streaming connection with also integrated remote control blaster link to control hidden equipment.
When connected to AV Receivers Home Theater Systems, the IRO-V-F fiber optic cable returns the Smart Projector APPs sound to the receiver via our exclusive ARC/eARC ATMOS long-range link, as well automatically switches the receiver sound between smart Projector Apps play or Receiver Sources, all simply using the Projector remote control, no need for multiple remotes.
A 3.5 mini-jack allows the connection of IR Blasters or can be used to connect audio from the receiver to subwoofers, active speakers, or return Alexa music to the receiver.
Simple to install in minutes, can also pull through walls (in-wall & commercial rated), IRO-V-F delivers the best most complete 4K/8K Home Theater Cinema Projectors connection, better than any other active or copper traditional cables, avoiding any data bit loss, full fiber optics, connecting all at once with best performances for your best & future-proof entertainment.
Best 4K 8K Projector Connection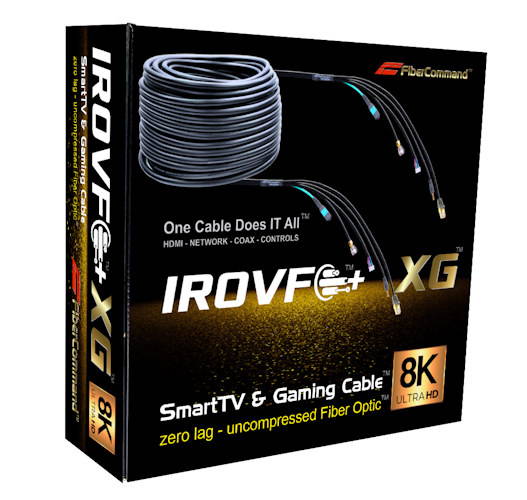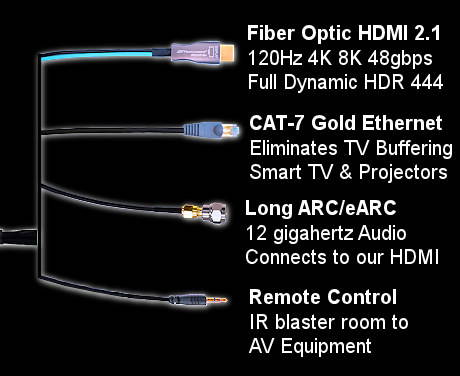 Judges Quote:
True uncompressed 4K 8K experiences are achieved with fiber solutions. FIBERCOMMAND provides solutions to challenges integrators have struggled with for years as they look to transport a variety of signals within local environments