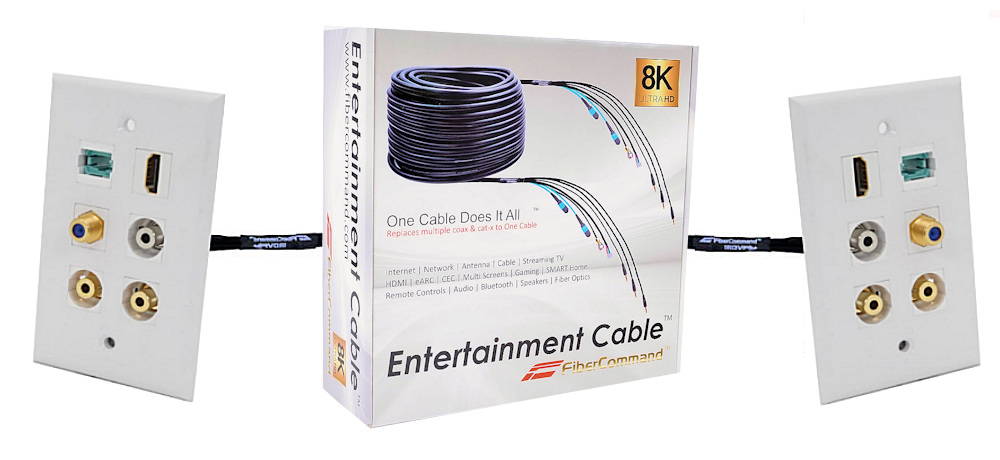 24 Fiber Optics Included - Best Cabling
Fiber-speed Internet / Surround / 4K 8K HDMI / Speakers / Controls / TV
Smart Wiring Fiber Solution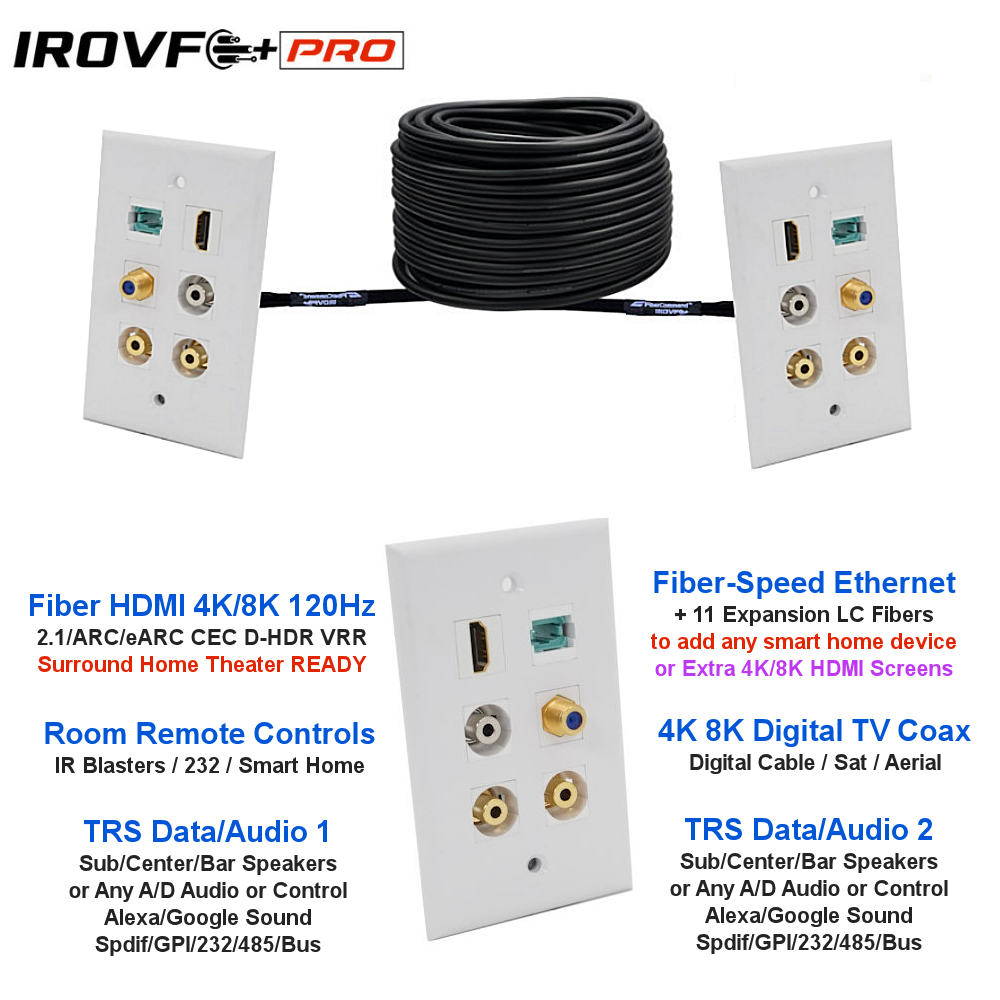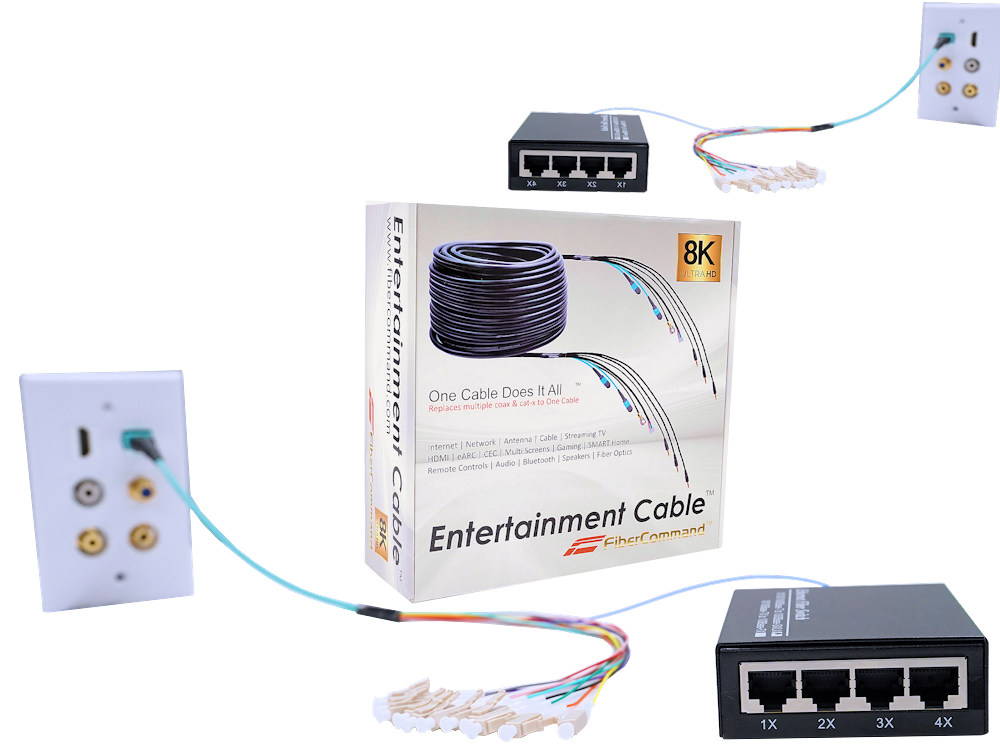 Connect up to 4 Full Gigabit devices in each room such as Smart TV streaming, Laptop, Gaming, VOIP Phones, Local WiFi, Smart Home Hubs, or any other device.
The Kit includes a 12 LC Fiber Breakout Cable with 11 Free plugs to connect any additional smart home device, or additional 4K 8K HDMI screens, or KVM extension to remote control Hidden Computers, for a total of 1.2 Terabit ( 100 gigabit per each LC fiber plug )
IRO-V-F Cable delivers a True Future-Proof Smart Home Wiring.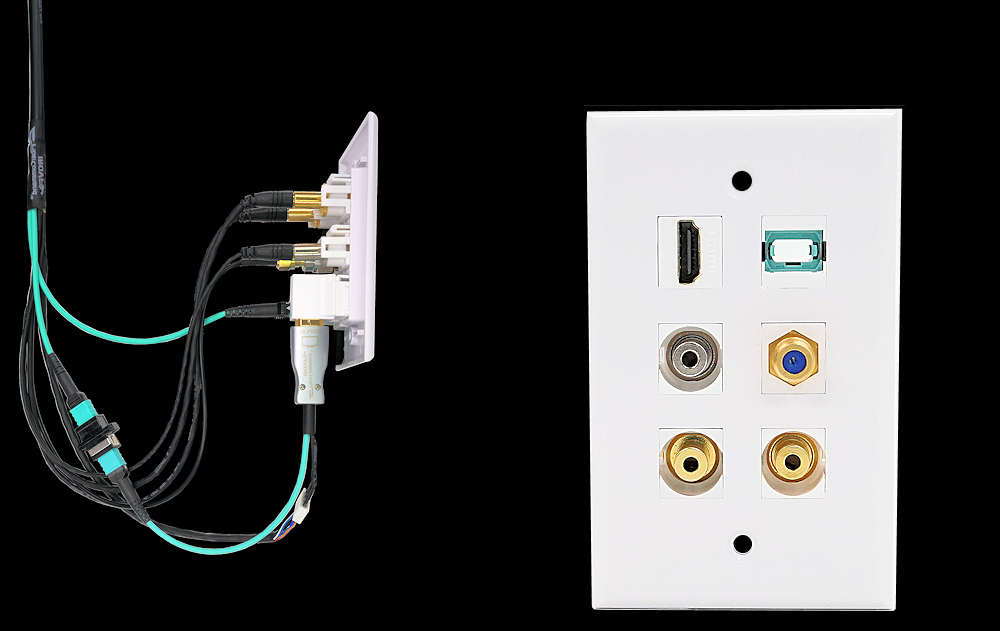 Our Exclusive Patented HDMI Fiber Optic Plugs installs inside the wall behind the wall plates, delivering Full 48gbps HDMI 2.1 4K 8K 120Hz ARC/eARC CEC ALLM VRR Dolby Vision Atmos UNCOMPRESSED 4:4:4 original quality with full Dynamic HDR. No power supply is required as it takes the power from the connected source when operated, otherwise off, totally green power. Our HDMI Laser Heads are covered by unlimited warranty, and connects to the main cable via industry-standard MPO Fiber Optic Connectors. The MPO connector can be split with our additional optional accessory at the end of this page in two MPO to fit two 4k 8k HDMI also Bi-Directional, as example to install a Gaming console in the room and return its AV to the Surround sound receiver away in a closet, while the first HDMI send the video back from the AV receiver to the room TV or projector. Up to 3 4K 8K HDMI can be installed on the same cable by splitting both MPO connectors in two using more accessories.